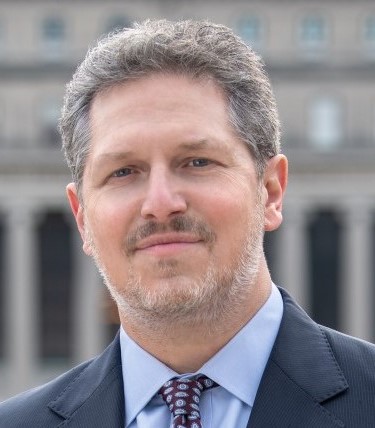 ERIC N. COHEN, ESQ. has a diverse business law practice and advises on and deals with the full range of business transactions, including structuring and negotiating of mergers and acquisitions, joint ventures/collaborations, licensing arrangements, financings and executive compensation. He represents small to middle-market companies, venture capital, start-ups and entrepreneurs, with businesses across a wide range of industries. His clients and their companies include internet and technology businesses, fashion and apparel companies, firms in the manufacturing sectors, restaurants and companies engaged in the entertainment business. Prior to forming Eric N. Cohen & Associates, PLLC, Mr. Cohen was a founding partner in the firm Cohen Kaufman, PLLC. Previous to that, Mr. Cohen gained his legal experience as a corporate and securities law associate at Kramer, Levin, Naftalis & Frankel and prior to that at Mayer Brown. Eric also serves on the board of The Francesca Harper Project, a dance and theatre company. Mr. Cohen graduated Magna Cum Laude from the Benjamin N. Cardozo School of Law and received his undergraduate degree from the University of Michigan at Ann Arbor.

DAVID M. GOLDSTEIN, ESQ. advises on business-based civil litigation with an emphasis on contract law issues. His practice also includes aiding startup businesses, will drafting, and Chapter 7 bankruptcy filings. Prior to founding his practice The Law Offices of David M. Goldstein, David was a litigation associate at The Dweck Law Firm, LLP and Israel, Israel, & Purdy, LLP. He received his B.A., with high honors, from Rutgers College, Rutgers University (2001), and received his J.D. from The Benjamin N. Cardozo School of Law, Yeshiva University (2004). David is admitted to practice in New York, the Southern and Eastern Districts of New York, and the United States Supreme Court. David is a member of the Construction Law Committee of the New York City Bar Association. His reported decisions include Hines v. City of New York, 43 A.D.3d 869, 841 N.Y.S.2d 374 (2nd Dept. 2007).
CARL M. KUNTZ, ESQ. is a seasoned commercial litigator, practicing in New York state and Federal courts for well over twenty years. His practice focuses primarily on commercial and real estate litigation and real estate guardianship and is admitted to practice in New York and New Jersey, and also in U.S. Federal Court and U.S. Tax Court in the State of New York. A few of his notable cases include Rudes v. Magna Stables Co. (2000), Leepson v. Holland (1997), Interlink Metals and Chemicals, Inc. v. Kazdan (1996) and People on Complaint of Bonomolo v. Leiberman (1998), among others. He attended New York University and New York Law School.
"Eric N. Cohen & Associates has provided outstanding legal service to Portadam for over seven years. Eric's breadth of knowledge relating to transactional, corporate governance, contract and employment issues is unparalleled. Coupling this with his high quality and fast response provides the Company with a distinct competitive advantage. Furthermore, his ability to provide exceptional guidance quickly not only controls our costs but fosters strong relationships with all the related stakeholders."
– Bob Gatta
CEO, Portadam, Inc.
"As a business broker I have interacted with many attorneys. I have found Eric Cohen to be among the best. I really like how he drafts contracts. They are exceptionally thorough and easy to read. In addition, he is easy to reach and he returns calls, a trait that often eludes many other attorneys. However, what I admire most is that when his clients engaged his services they received more. They received an attorney who truly cares."
– Robert Selby
Owner, Selby Associates
Business Broker